Cedar Rise Farm will be offering a limited number of Farm Shares for 2016.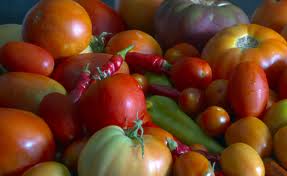 The shares can be picked up on Tuesdays or Thursdays each week from the first week in June through the last week in October.
The Omnivore's Delight Farm Share offers fresh eggs, vegetables, fruits, herbs, flowers and pastured meat (chicken, pork, and lamb).
Your order will be topped off from a selection of baked and specialty foods prepared here at Cedar Rise. Whole Share $640.00 Half Share $350.00. A deposit of half amount owed is due to reserve your share. The other half payment is due June 1st.