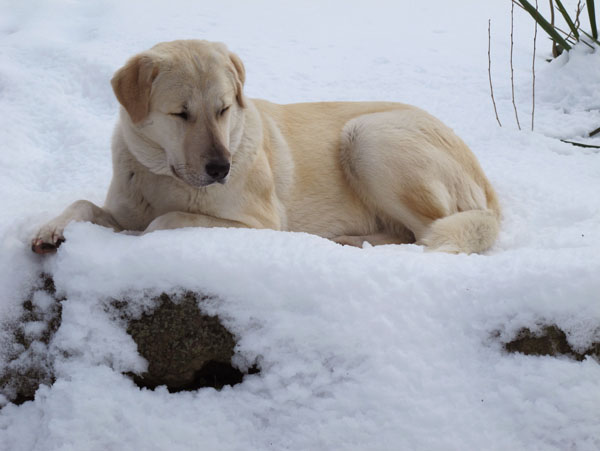 Born 2/14/09
Breeder: Harriet Pittman
Daughter of Two Proven Livestock Guardian Dogs
Dam: Yurek's Dream Catcher
Sire: CH: Shadewood's Ryder on the Storm
Bailey is a wonderful family dog and our perimeter guardian. After years of trouble with coyotes, deer, raccoons, foxes, and all manner of smaller predators, my husband and I had pretty much given up on having a garden and raising animals. Bailey fixed all of tht. We taught her to patrol the perimeter of our property and practically overnight our critter problems were solved. She is even great with the chickens and keeps the hawks away.
Bailey is beautiful, healthy and sound. She has gorgeous movement which is often on display in the field where running at top speed is her favorite activity. Bailey has earned her championship in the showring and her AKC Good Citizenship. She has an OFA Hip rating of Excellent and elbows and thyroid ratings of Normal.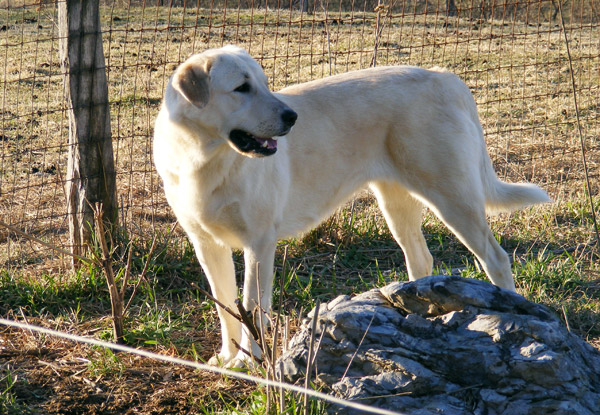 Bailey is our primary perimeter guardian. She is the first line of attack for the deer, coyotes, stray dogs, and foxes that are so common here. She is also terrific for keeping the smaller critters out of our vegetable garden. We couldn't do it without her!